Culinary and Cocktail Tours in the French Quarter and Nearby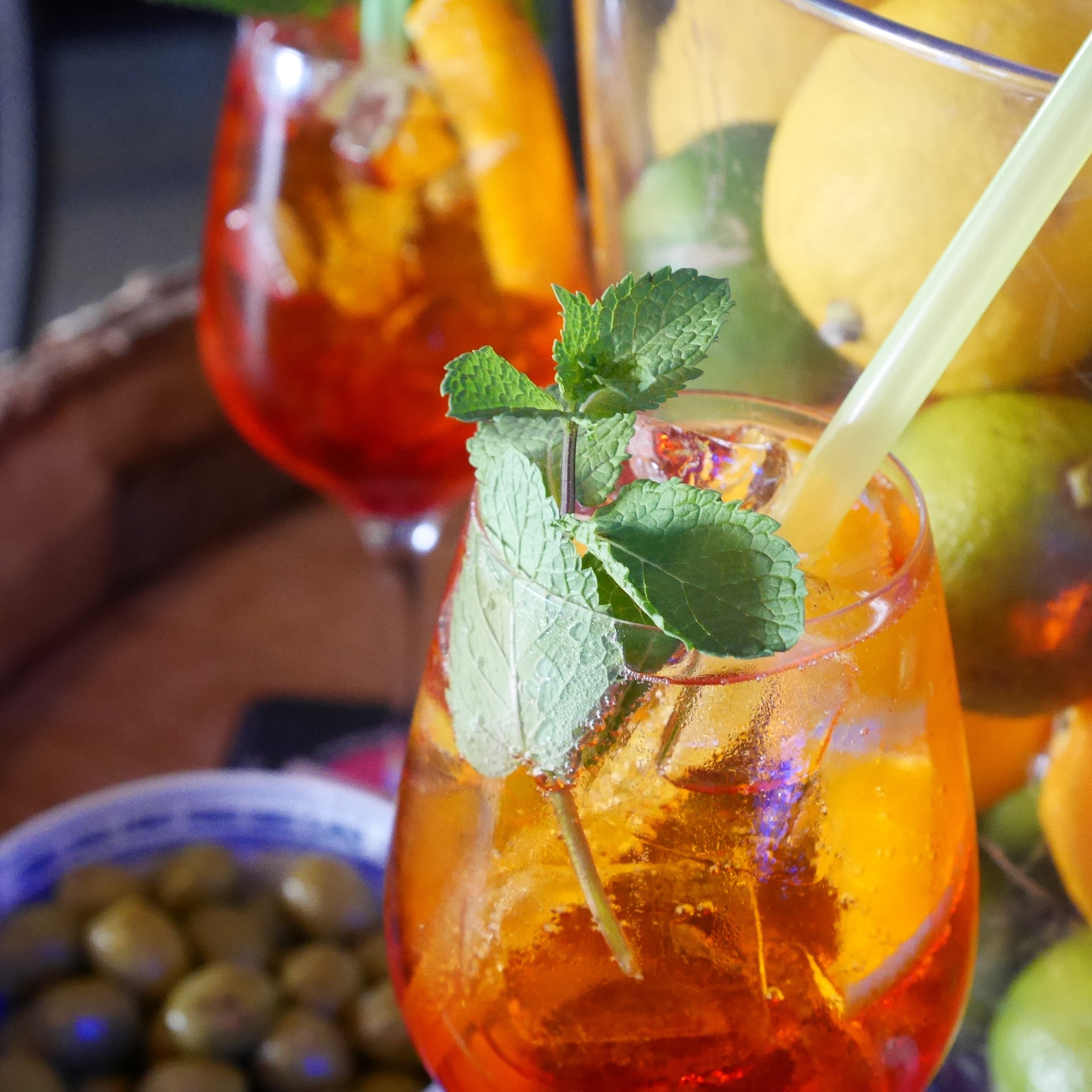 Navigating the French Quarter and nearby areas — one po-boy or Sazerac at a time — is no small feat because the choices are many, all of them delicious. Whether you prefer to be guided through a narrated tour by a savvy local or explore on your own, there's plenty of excellent food and beverages to try, with a heavy dose of centuries'-worth of history attached.
Hop-on/Hop-off bus
If you don't mind walking some, but still want to cover a lot of ground, taking a hop-on, hop-off City Sightseeing bus might be an ideal option. These tours are conducted on an open-top double-decker bus that runs through the French Quarter, Garden District and CBD on a two-hour loop. You can hop off anytime at any stop, explore on your own, then hop back on.
The buses stop at 18 designated stops and run every 30 minutes. One of the stops (where you can also buy tickets) is Basin St. Station Visitor Center, 501 Basin St. It's where the French Quarter meets Treme, making it a good starting point for walking through the St. Louis Cemetery #1 or the Armstrong Park before heading to the restaurants on Canal St. or towards the river and the foodie mecca of the French Market.
The unlimited one-day pass is $39 for adults and $10 for kids under 12. The best deal is unlimited three-day pass for $49, because it includes two guided walking tours of the French Quarter and the Garden District.
Self-guided Tour: the Farmers Market at the French Market
One of the City Sightseeing stops is the French Market, the oldest continually operating public market in the country since 1791. Consider a leisurely walk through approximately five blocks of this open-air market reminiscent of traditional European markets, from the daily flea market at the end of Esplanade Avenue to Cafe du Monde on Decatur St. for some beignets and cafe au lait.
Explore the racks of hot sauce and spices at the Farmers Market's many food stands, get a box of pralines or a beignet mix to take home, or try some of the seasonal local food like oysters and crawfish pies. If you're lucky (or unlucky, depending on your tolerance for hot temps) to be here in early June, the Farmers Market hosts an annual Creole Tomato Festival to celebrate its harvest.
By Bicycle
The Confederacy of Cruisers will take you off the beaten path and outside of the Quarter to Treme and the Marigny, and all the way to the 9th Ward and Mid-City. The company offers separate culinary and cocktail bicycle tours ($89 each, includes food and tips; 3.5-4 hrs). The tour stops vary, and include a wide sampling that reflects our unique culture. For instance, Bennachin for West African fare, St. Roch Market for some oysters, The Joint for beef brisket, or Elizabeth's Restaurant in Bywater (two words: praline bacon!). The Mid-City must-eat stops include po-boys at the Parkway Bakery & Tavern and, well, really anything at the sweet and heavenly Angelo Brocato.
The Booze and Bikes tour by Confederacy of Cruisers ($89 for a 3-hour tour, everything is included) is tailored to each group to include five stops, from the high end to a popular local dive, to enjoy the specialty drinks that made our city in/famous for its vibrant drinking culture.
Walking Tours
The French Quarter History & Cocktail Tour ($29, 3 hrs) offered by New Orleans Secrets Tours is not your average boozy pub crawl but rather a more elegant foray into the city's history that takes you on a walk of the French Quarter while you sample historic cocktails.
The Best Chefs of New Orleans Food Tour ($125, 4 hrs) by the same company is a culinary walking/dining tour, starting off with the first course at K-Paul's Louisiana Kitchen, followed by the second course at Emeril's NOLA (with a peek into its famous kitchen), continued all the way to dessert at one of chef Donald Link's and John Besh's restaurants, plus a beverage stop at the Hotel Monteleone's rotating Carousel Bar.
For a less scripted experience that's completely tailored to your tastes, consider a small private tour by Soul of NOLA ($300 total for up to 6 people, plus $40 per person for food; 3 hrs). Sample itinerary includes 3-4 stops at such places as the French Market, Palace Cafe and Kingfish, with opportunities to sample the local food that defines us — for example, Louisiana oysters and locally brewed beer, muffalettas, Andouille gumbo, and bananas Foster.
Cooking Demos and Exhibits
Want more than a taste and a glimpse into a local chef's kitchen? The New Orleans Cooking School Demonstration & Lunch experience combines a tasting tour of the French Quarter with a cooking demo and lunch on-premises ($84, 6.5 hrs). The daily menu is posted online and covers such Cajun and Creole classics as gumbo, jambalaya, crawfish etouffee, and pralines.
Finally, the small but mighty Southern Food & Beverage Museum ($10.50 regular admission) in Central City is worth a walkthrough for its permanent collection alone, but do check the museum's website for the list of current exhibits and cooking demos. Part of the space within the museum is dedicated to the Museum of the American Cocktail, a gem for mixologists, budding and seasoned alike.