Book Your Stay for the French Quarter Fest in New Orleans
The French Quarter is a celebrated section of New Orleans that comprises historic sites, famous eateries, bars, and unique entertainment all-in-one. For the past 33 years each spring, New Orleans hosts the French Quarter Fest, an exciting music, food, and culture festival celebrating the rich culture of the quarter. This year, the free admission into the French Quarter Fest will grant guests access to popular musicians, great food, and comprehensive tours. If you are interested in staying in the Big Easy during French Quarter Fest, stay at a hotel that is located in the French Quarter to be close to the action. The French Market Inn is the hotel conveniently located in the French Quarter, just minutes from top quality restaurants, entertainment, museums, and more! Book your stay at the French Market Inn during the French Quarter Fest in New Orleans for top notch accommodations!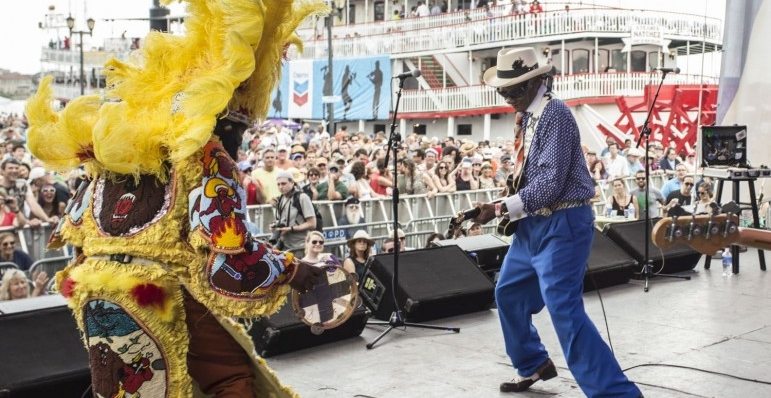 Finding a Place to Stay during French Quarter Fest
Location is everything when you stay in New Orleans, making it wise to book somewhere close so you aren't left facing expensive cab fares or walking for blocks. If you are looking for an awesome French Quarter accommodation, look no further than the French Market Inn! The French Market Inn is within the epicenter of the action, being one of few hotels located in the French Quarter.  Once you're done exploring the French Quarter Fest, you can stay in New Orleans for more at the French Market Inn that is located within six blocks of Jackson Square, the French Market, Aquarium of the Americas, Bourbon Street, Harrah's New Orleans Casino, and more! French Market Inn not only provides you with a great location, it also serves as a perfect accommodation for an authentic New Orleans stay.
French Quarter Fest in New Orleans
Your senses will overload when you attend the French Quarter Festival, happening April 7-10th! Nestled in the French Quarter during this four-day event will be more than 20 stages featuring over four hundred musical performances! There will be music genres for everyone at the French Quarter Fest including jazz, rhythm and blues, Cajun and zydeco, classical, New Orleans funk, swing, rock, and international sounds that will delight all lovers of music!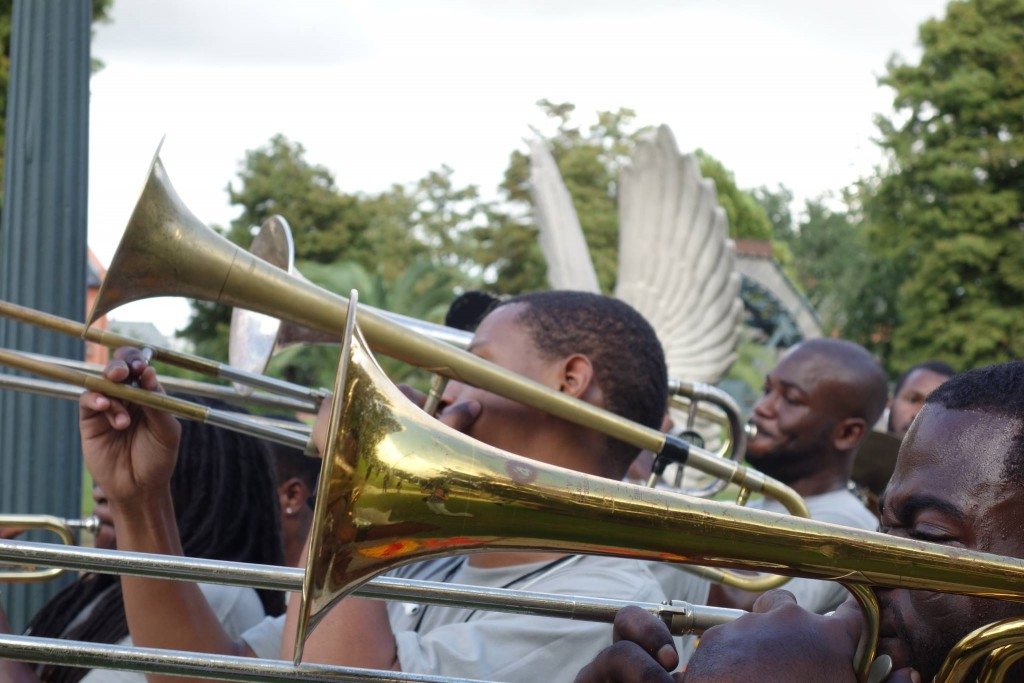 In addition to the unique musical experience that will get your feet moving, French Quarter Fest features some truly amazing food. The options are endless with over sixty food and beverage booths dotted through the French Quarter to offer you an authentic taste of New Orleans. Food items range in price from $3-$11; not to mention the infinite samples available for you to try before you buy. Pat O'Brien's Hurricanes, jambalaya, crawfish etouffee and other classic New Orleans cuisine will be available for purchase! In addition to great food and music, this year's French Quarter Fest will host many special events including parades, art shows, dance lessons and even talks with local music legends.

Book Your Stay at the French Market Inn During French Quarter Fest!
Ideally located in the French Quarter, the French Market Inn is close to all of the excitement that French Quarter Fest brings to the city. Spring is a beautiful time to be in New Orleans, and the French Quarter Festival is the place to enjoy it. Make your stay at the French Market Inn to receive excellent service, great location, and a wonderful bed to relax in after days of exploring the Crescent City.