Great Co-Working & Hangout Spots Near French Market Inn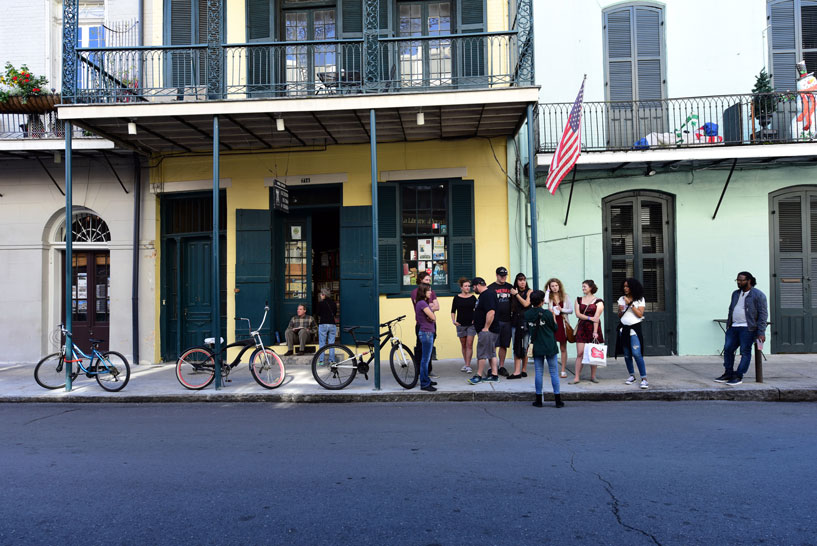 Work and play go hand in hand in the Quarter, where you can caffeinate, sip adult beverages and scarf a few bites while firing up your laptop or scrolling through your phone. Several nearby spots offer blazing free Wi-Fi, along with prime vantage points to just hang out and people watch.
PJ's Coffee of New Orleans (501 Decatur St.)
French Market Inn has free Wi-Fi throughout the property, so you can combine business and pleasure by taking your laptop to the pool. Or pop downstairs to  PJ's Coffee, the first French Quarter outpost of the iconic New Orleans brand. Brewed fresh daily, the menu includes organic teas, PJ's famous cold-drip iced coffees and a scrumptious selection of breakfast pastries.
Jackson Square (745 Decatur St. btwn St. Peter & St. Ann)
Yes, really. Best known for its ragtag street artists and colorful fortune tellers, the historic French Quarter landmark has entered the digital age with free Wi-Fi. While the passing parade may be too distracting to get any serious work done, this is a great spot for casual web browsing and posting Facebook and Instagram shots of local characters.
Backspace Bar & Kitchen (139 Chartres St.)
Located at "the intersection of drinking and writing," Backspace pays homage to the clattering typewriters of literati like Tennessee Williams and William Faulkner. Get inspired with a French 75 and other classic cocktails, and keep the words flowing with comfort food like the Hemingway Cuban Sandwich.
Envie Espresso Bar & Cafe (308 Decatur St.)
It can be tough to get a seat at this popular gathering spot, but it's worth the wait to snag one. Envie serves full breakfasts, small plates, burgers and panini from 7 a.m. till midnight (1 a.m. on weekends). Known for its potent alcoholic coffees, Envie also has a full bar.