Seafood Restaurants Within Walking Distance of the French Market Inn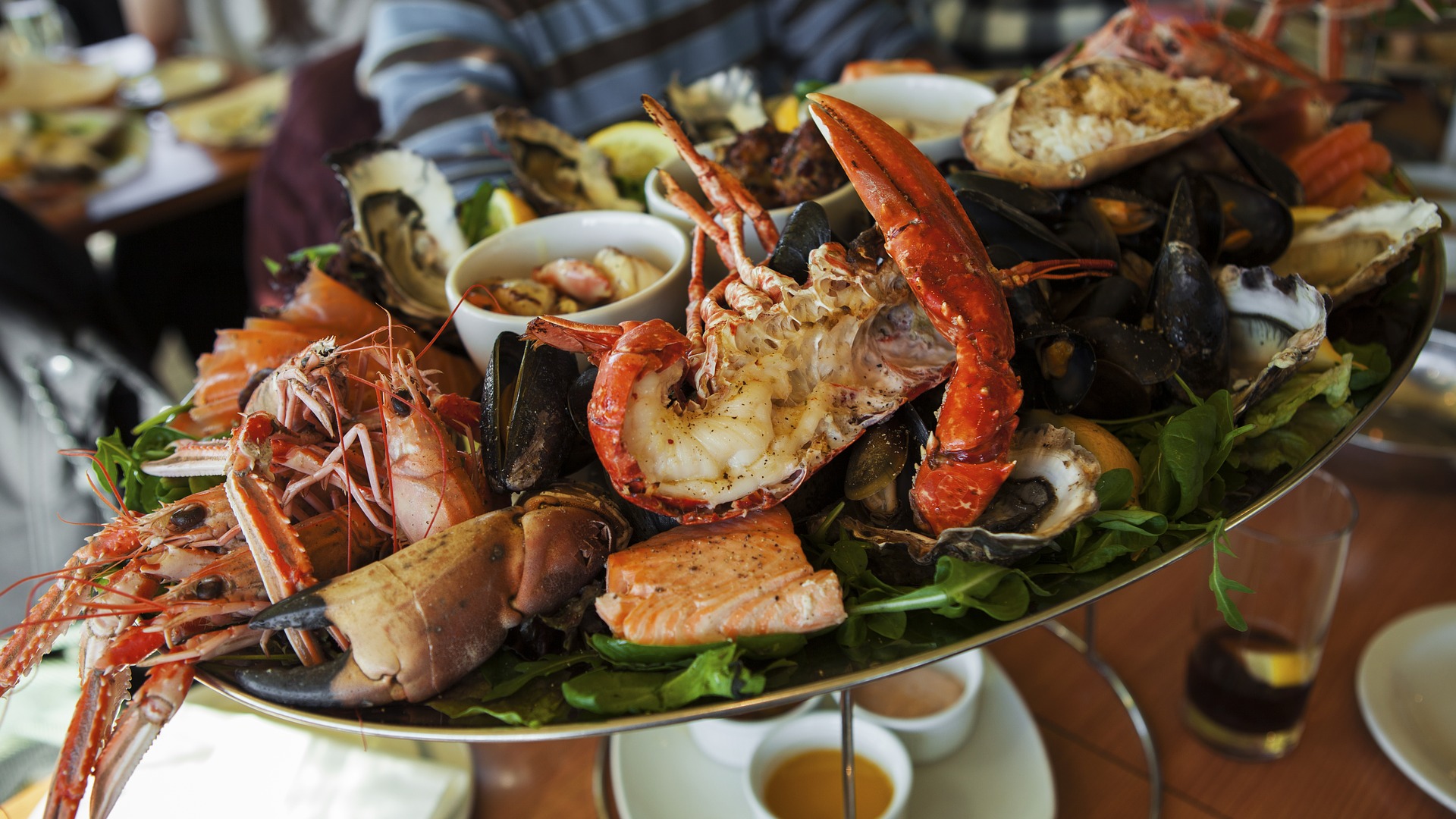 With its location on the Gulf of Mexico, it should come as no surprise that New Orleans has some of the best seafood in the country. Because of this, seafood has become ingrained in the culture; all of these mouthwatering images come to mind as a completely unique culinary experience: tables loaded with hot and fresh boiled crawfish, red potatoes, garlic, and corn, trays of dozens of raw oysters served with a little wedge of lemon and hot sauce on the side, or crispy and crunchy breaded catfish stacked up on French bread with tartar sauce.
Here are a few of our favorite seafood restaurants in the French Quarter.
Deanie's Seafood (841 Iberville Street)
Like Drago's, Deanie's has a location both in Metairie, Louisiana as well as the French Quarter of New Orleans. The restaurant is usually staffed with locals sporting a thick "y'at" accent. Unless you're from around these parts, you may be wondering what "y'at" even means! The "y'at" dialect is probably the most recognizable in the city, and it bears a resemblance to a New York City accent. Basically, the "y'at" accent is authentic New Orleans in its rawest form. Luckily enough for its patrons, the menu mimics the authentic New Orleans character of Deanie's Seafood. If you're starting off your meal, we highly recommend the barbecue shrimp and calamari, but once you work your way down the menu, and your table is still feeling extra ravenous, Deanie's well-known Seafood Platter is a delicious and generous accumulation of underwater bounty that just may be the highlight of your trip to New Orleans. Shrimp, oysters, catfish, softshell crabs, and crawfish balls served on a bed of French fries…like, seriously how much better can life get? It's a delectable moment that is sure to become one of your favorite travel memories!
GW Fins (808 Bienville Street)
Maybe GW Fins hasn't been around as long as some of these other New Orleans culinary staples, but it sure has made a name for itself in the past seventeen years. With a refined menu chock-full of innovative spins on classic New Orleanian dishes, GW Fins has become a favorite among locals and tourists alike. Yes, its stylish warehouse-like aesthetic is impressive, but the fresh fish is definitely the highlight of this upscale dining experience; each day at 4:00 p.m. sharp, the restaurant receives their daily catch. Red Snapper with Local Crawfish Etouffée, Local Drum with a Chicken Cracklin' Crust, and Blackened Swordfish with Fresh Shrimp and Chili Hollandaise: each dish's flavor profile is not only out of this world, but it is also uniquely Southern. It's definitely the perfect dinner spot for an anniversary, graduation, or other special occasion.
Oceana Grill (739 Conti Street)
We all know very well that New Orleans is a party city, which is a large draw for many tourists. After a late night music, theater, comedy, or burlesque performance, you may be looking for something delicious to munch on; let's face it: nothing makes your hungrier than a good party. Oceana Grill is the perfect stop for your late night seafood fix. In fact, Oceana Grill is the only French Quarter restaurant serving its complete dinner menu until 1 AM. If your hotel bed is just feeling too comfortable after a long day of sightseeing, they also deliver! You'll find all of the local favorites such as Oyster Rockefeller, Turtle Soup, Seafood Po'boys and Platters, and Shrimp Creole.