Best Edible Souvenirs Near French Market Inn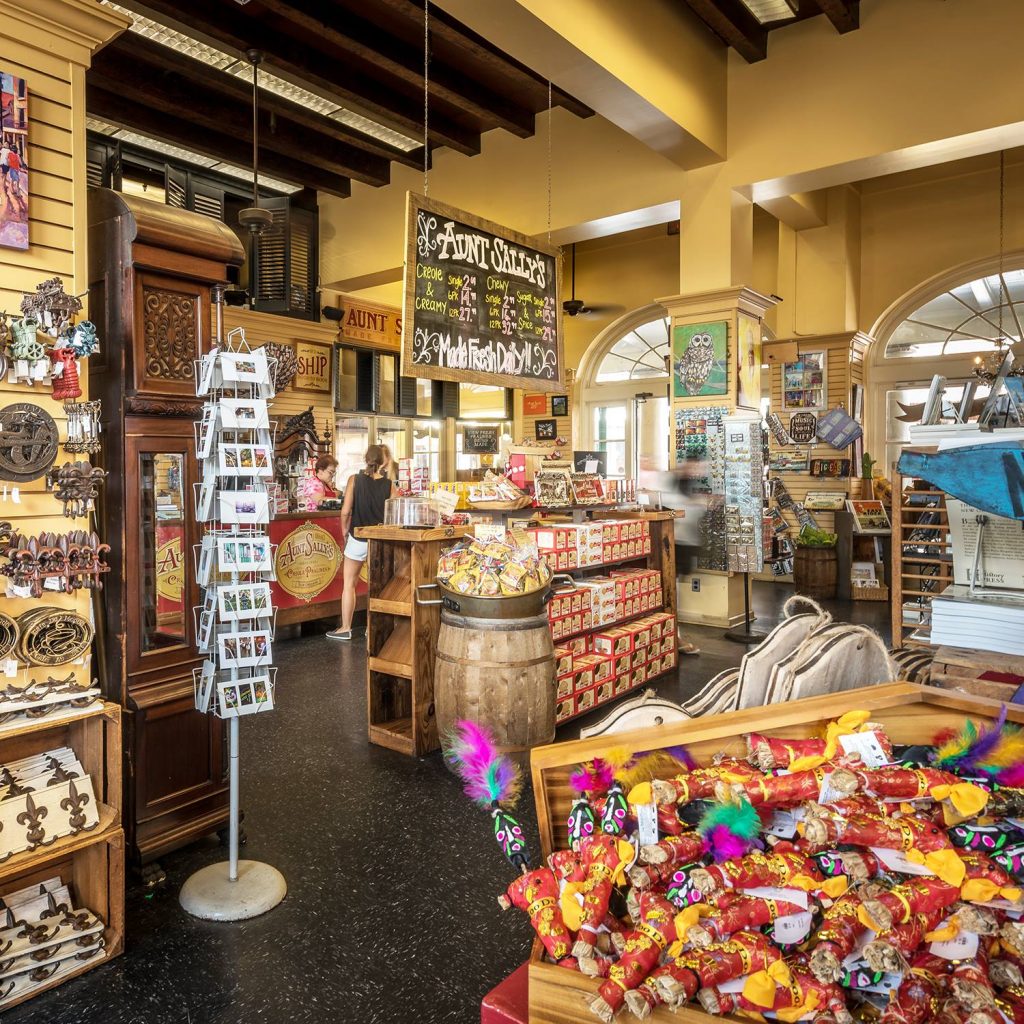 Photo courtesy of Aunt Sally's Pralines on Facebook
If you're like most New Orleans visitors, you'll spend a great deal of your time feasting on the bounty of local foods that originated here, a spicy blend of Creole, Cajun, French, Caribbean and West African cuisines. The best part? You can take many of these distinctive flavors home with you. Before you leave town, go shopping for edible souvenirs near the French Market Inn and stock up on your favorites.
French Market Hot Sauces
Authentic Louisiana hot sauces top most visitors' must-buy lists. You'll find hundreds of variations in the shops that line the six-block French Market District, ranging from mildly spicy brews to nuclear-level mouth bombs. The 200-year-old market's open air bazaar also offers a wealth of unique non-edible mementos.
Cafe Du Monde Beignet Mix & Coffee (800 Decatur)
Many tourist shops sell this two-for souvenir package, but the best place to buy it is at the source. Stop by Cafe Du Monde for a final plate of sugar-dusted beignets, dipped in cup of chicory-laced cafe au lait, and pick up a gift pack on your way out.
Aunt Sally's Original Pralines (810 Decatur)
Proceed directly from Cafe Du Monde to Aunt Sally's, where you can load up on the city's most iconic sweet treat. Aunt Sally's also boasts a host of other culinary souvenirs, from Cajun seasonings to muffuletta olive mix to Steen's Cane Syrup.
Bet you can't eat just one –– flavor, that is! Widely available at every corner grocery and drugstore, Zapp's chips come in multiple variations, each of which have diehard fans. Hotter 'N Hot Jalapenos, Spicy Cajun Crawtators, and Voodoo deliver the heat, Mesquite Bar-B-Que chips are delicously smoky, while Cajun Dills are tanged with vinegar. And don't overlook Regular Flavor, the thin, salty crunch that started it all.