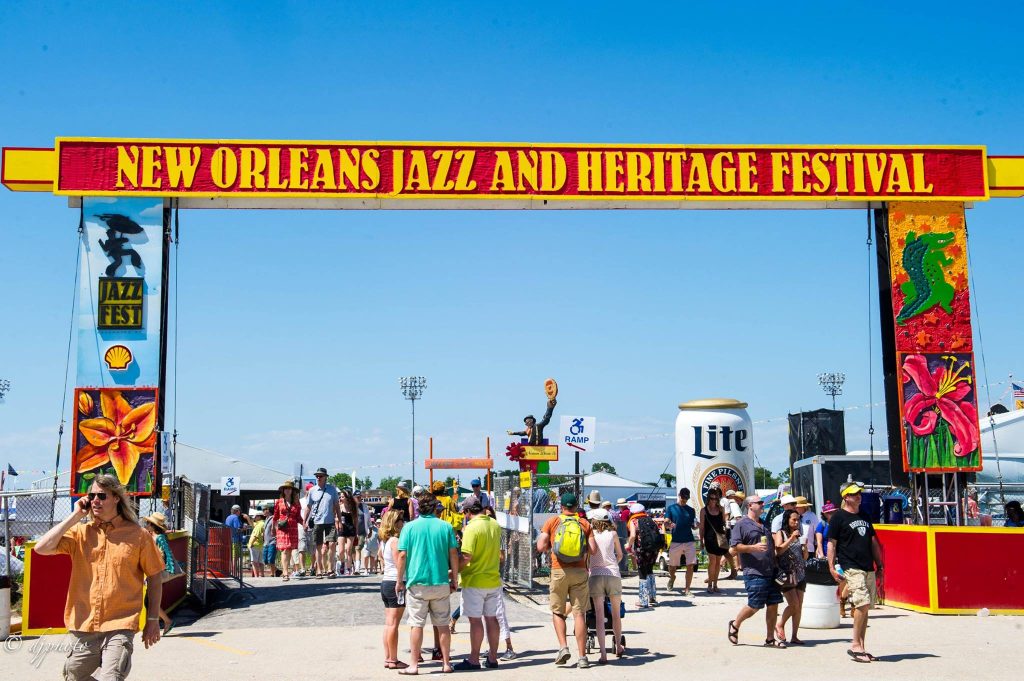 It's almost that time of year again — time to sip the iced tea, snack on crawfish Monica, and sway to the music of local and international musicians under the hot New Orleans sun. The New Orleans Jazz and Heritage Festival, or Jazz Fest, is one of the most celebrated festivals in New Orleans and takes place every year during the last weekend of April and the first weekend in May. Jazz Fest has been around since 1970 and gets bigger and better every year.
During these two weekends, locals and out-of-towners get together to enjoy the culture of New Orleans with the various food, crafts, and performances that Jazz Fest has to offer. Contrary to the name, the New Orleans Jazz and Heritage Festival is more than just jazz music.
Various musical genres like hip-hop, zydeco, blues, tribal, and electronic music can all be heard live from Jazz Fest's multiple stages. This year the New Orleans Jazz and Heritage Festival will take place at its usual spot on the Fair Grounds Race Course starting on Friday, April 28, and ending on Sunday, May 7, 2023.
Some of the top headliners for the festival include Lizzo, Ed Sheeran, Mumford & Sons, Dead & Company, The Lumineers, Jon Batiste, H.E.R., and more. The music schedule is broken down by day in cubes with times for all the acts, which you can view here.
Of course, one of the best parts of Jazz Fest is the food. Some staples for food include Crawfish Monica, mango freezes, Ya-Ka-Mein, snoballs, poboys, and much more.
What's new in 2023
Jazz Fest is going cashless this year! Ticket, food, beverage, craft, and merchandise booths will no longer accept cash payments. If you come to the event with only cash, the Festival will offer cash exchange booths near key vending locations so you can get a prepaid card for your cash.
Another change is that one of the longest-running Jazz Fest food vendors won't be there, and neither will his famous and beloved crawfish bread. John Ed Laborde, who created this bread, has been selling it at the fest since 1987.
To view the complete 2023 Jazz Fest music and food lineup and purchase tickets visit the event's website.
If you're planning a stay in New Orleans, be sure to check out our resource for French Quarter Hotels.