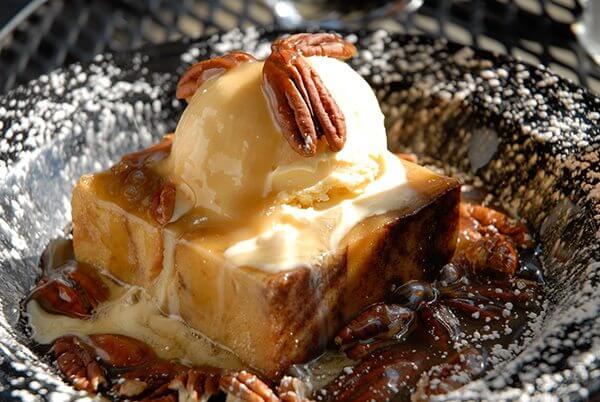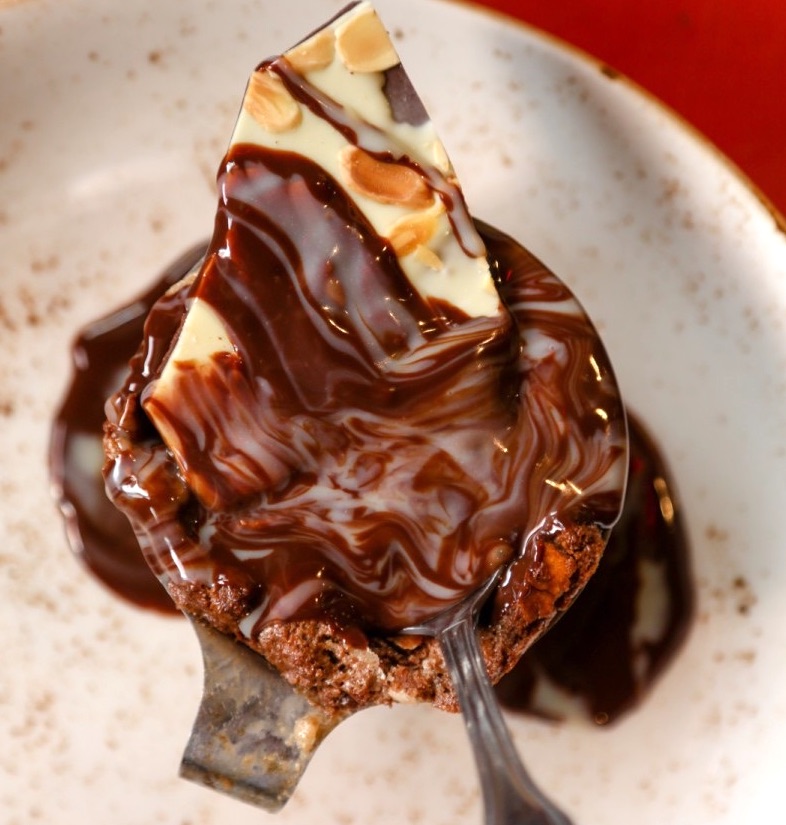 Although bread pudding is not a New Orleans (or even American) invention, it's offered at many restaurants in the French Quarter and nearby, both the fine-dining and casual establishments. With a steady supply of French bread and no shortage of creativity, the New Orleans chefs have been concocting variations of the dessert ranging from traditional to new interpretations.
Most local chefs keep the bread pudding bread-based and sweet. Others may add their own twists to the sauce. You may also come across the savory versions, with cheese, chicken or Andouille sausage. One interpretation served in restaurants like Muriel's and NOLA is pain perdu (the "lost bread"), a Creole cross between French toast and traditional bread pudding.
Since there's no "right" way to make bread pudding, New Orleans' own unique versions are worth exploring. Here are our recommendations for the best bread pudding in the French Quarter and nearby.
The Traditionals
This French Quarter casual eatery offers lots of other Cajun staples beyond its three types of gumbo and has a lovely courtyard. The bread pudding here is the traditional version, served warm, with whiskey sauce. Try it a la carte, or as part of the prix fixe Creole dinner.
This legendary eatery is located outside the French Quarter on Poydras Street in CBD. Mother's has a casual, cafeteria-style approach and had been around since 1938, becoming a famous hangout for the working crowd. The "Ferdi Special," a baked ham and roast beef po-boy, was named after a loyal patron, and the Creole-style "Jerry's Jambalaya" belongs to chef Jerry Amato, who had ruled Mother's in the late 80s. The bread pudding is the traditional version, with brandy sauce.
The casual French Quarter eatery at the corner of Bourbon and Conti Streets is a solid choice for Creole and Louisiana fare like crab cakes, po-boys and gumbo. It's open late and has a lovely courtyard. Oceana's traditional bread pudding is served with the restaurant's own praline and rum sauce and a whirl of whipped cream on top.
With its huge, always-open windows, this casual Cajun restaurant on the corner of St. Louis and Chartres Streets is a prime spot for people-watching. The building that houses the restaurant is one of the oldest in the French Quarter, dating back to 1788. Legend has it Andrew Jackson met with the Lafitte brothers here when it was a coffee house, to figure out the plan for the Battle of New Orleans. The traditional bread pudding here consistently gets rave reviews.
The iconic gem on Decatur Street hardly needs an introduction. The second oldest restaurant in the city, it was founded in 1856 and has since been offering traditional, fixed-price Creole menus to many a president and celebrity. Its famous bar takes credit for inventing the Grasshopper cocktail, and the restaurant may or may not take credit for creating brunch. Tujague's white chocolate bread pudding is served with Maker's Mark caramel sauce.
The Decadents
Ralph Brennan's Red Fish Grill has been around for more than 20 years, offering a child-friendly respite in the middle of the Bourbon Street chaos. It's known for its seafood-heavy menu and good happy hour deals on the drinks and the oysters. The well-reviewed double chocolate bread pudding is made with dark and white chocolate ganache (sauce) and chocolate almond bark. It takes about 20 minutes to prepare but it's worth the wait.
A Category of Its Own
The Pudding de Pain de Noix de Pecan is as timeless and classic as the restaurant that serves it. This French-Creole fine-dining establishment probably needs no introduction. Let's just describe the pudding: It's Leidenheimer French bread mixed with cinnamon, golden raisins, and pecan — topped with warm butter rum sauce. It's also on Antoine's famous Sunday jazz brunch menu.
You probably know Brennan's world-famous Bananas Foster dessert, but the bread pudding is something special too: It's Leidenheimer French bread mixed with rum-soaked raisins that comes with hard sauce and buttermilk ice cream.
The pain perdu version at Muriel's comes with candied pecans and rum sauce (here's the recipe). Enjoy it a la carte or as part of the prix fixe pre-theater dinner menu. Muriel's is elegance personified and won't steer you wrong if you want contemporary Creole cuisine. The restaurant opens up onto Jackson Square, so you can enjoy people-watching in the heart of the French Quarter.
This Brennan family-owned restaurant on the busy block of Canal Street is known for its upscale Creole bistro menu and ample sidewalk seating. The restaurant's original white chocolate bread pudding is as unique as it is popular. The chunks of white chocolate are baked inside the bread, and the whole thing is covered with warm white chocolate ganache and shaved dark chocolate.
All of these restaurants are close to the hotel, some only blocks away from French Market Inn. Book a stay at our historic French Quarter boutique hotel, right in the epicenter of all of the action!