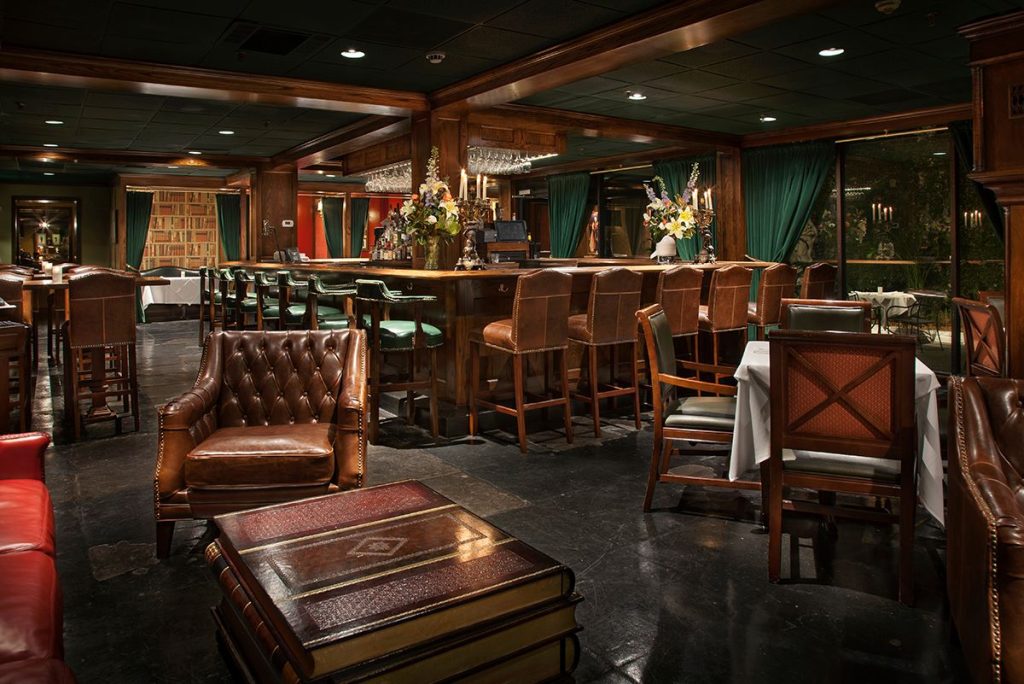 New Orleans is one of the most romantic cities in the world. And you've got a head start on a dreamy vacation if you're staying in the French Market Inn, where brocade curtains frame the windows of charming rooms decorated in classic Quarter style.
While it may be tempting to ensconce yourselves amid the cushions on your comfy bed, a whole world of romance beckons from the streets just outside your door. The best part? You still have that lovely room to come back to when you're ready to hit the hay.
Slurp Oysters at the Bourbon House Bar  (144 Bourbon St.)
You know what they say about oysters, right? Jumpstart your romantic evening with a dozen or two freshly shucked oysters. You'll find them all over the Quarter, but the Bourbon House deserves a special mention for serving the mollusks with local caviar, and for its couples-friendly bar, which mixes classic cocktails like the Bourbon Sidecar.
Take a Jazz Cruise on the Creole Queen
Cruising the Mississippi at night is about as romantic as it gets, and the Paddlewheeler Creole Queen takes you back to the glamorous riverboat days, when high-rolling gamblers courted saloon girls. Take a spin on the parquet dance floor to hot live jazz, then stroll the decks and enjoy the skyline view under the stars. Choose the dinner option if you want to feast on a bounteous Creole buffet in the softly-lit dining room.
(Departs from Poydras Dock at Spanish Plaza; book in advance online)
Take a Carriage Ride Through the Quarter
Many a marriage proposal has been made, and accepted, on a leisurely ride through the streets of the Quarter in a mule-drawn carriage. Royal Carriages offers several different tours in carriages steered by savvy tour guides. But if you're looking to pop the question, book a private tour with your very own personal guide. Your driver can even help you find the perfect Quarter backdrop for your proposal.
(700 Decatur St.; book in advance online)
Have a Candlelit Dinner in a Romantic Restaurant
For old-school Creole elegance, book a table for two at Antoine's (713 St. Louis St.) or Arnaud's (813 Bienville). Both restaurants are housed in historic buildings in the heart of the Quarter, and serve classic French dishes like Chateaubriand and Frog Legs Provencal. More in the mood for nouveau cuisine? Head for Bayona (430 Dauphine St.), chef Susan Spicer's flagship restaurant, which serves beautifully plated dishes like Fennel Pepper-Crusted Lamb Loin in a lovely atmospheric setting.
Catch Live Jazz at The Bombay Club (830 Conti St.)
It doesn't get more romantic than the swanky curtained private booths at The Bombay Club, where you can sip Bombay's signature martinis or other classic cocktails while listening to the cool jazz stylings of some of the city's top artists. Even the bar food here is elegant.
Get Your Fortunes Read in Jackson Square
Is this really the one? Will your love last forever? Tempt fate and get some answers from one of the colorfully-garbed soothsayers who ply their trade in Jackson Square. Crystal ball gazers, palmists, tarot card readers, and other diviners all set up shop here and will look into your future if you cross their palms with silver.
(Decatur St. in front of St. Louis Cathedral)
Book a stay at our historic French Quarter boutique hotel, right in the epicenter of all of the action!