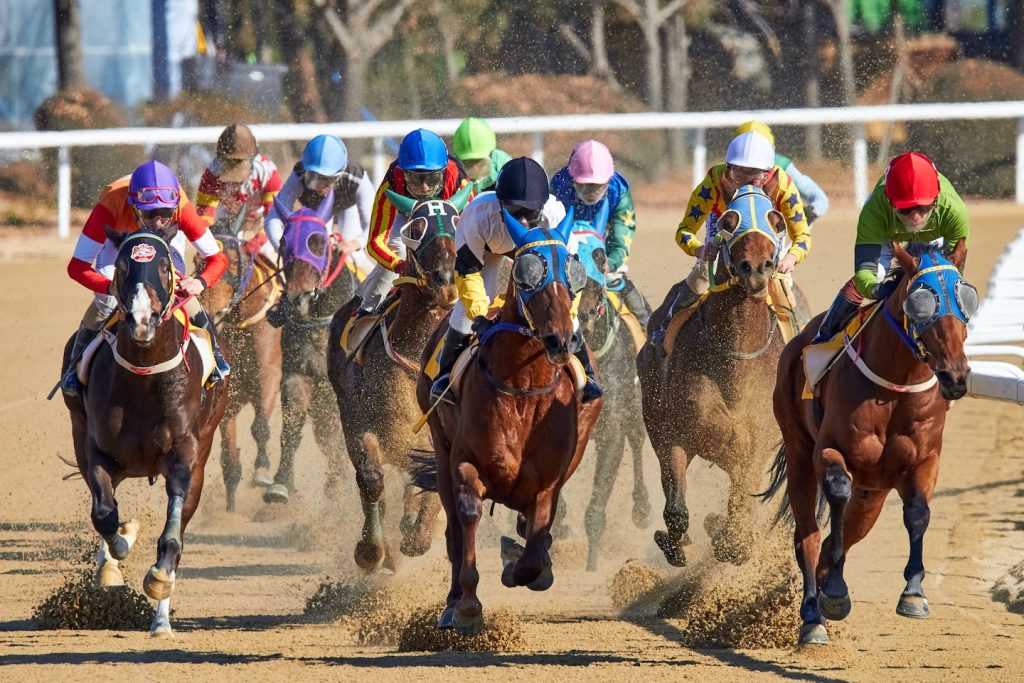 When Thanksgiving is upon us, summer weather is truly over, and the fall schedule is packed with fun activities you can only find in New Orleans. Plus, quite a few notable restaurants offer the prix fixe, a la carte, and buffet feasts of Southern classics on Thanksgiving Day. There's turkey, of course, but also lots of traditional holiday favorites with a few contemporary twists. Here's what you can do, see and eat if you find yourself in New Orleans for Thanksgiving.
Get to the Races
The opening day at the Fair Grounds Race Course (Thanksgiving Day, November 23, 2023) kicks off the holiday season for New Orleans, and you'll see half the city donning spectacular hats and turning up at the racetrack to happily mingle, cocktails in hand, and to gorge on oysters and bet on horses. The races start at 11 a.m.
The racetrack also offers a Thanksgiving sit-down dinner in the Clubhouse and the Black Gold Room (reservations only). Prices range per seat for adults and children ages 12 and under. There's also a first-come, first-served buffet in the Pan Zareta Room. Please note that the Clubhouse has a dress code, but you'd probably want to dress up anyway — and don't forget the hat.
Bayou Classic
Each November the Bayou Classic draws the fans and alumni of Southern University and Grambling State University to New Orleans to partake in one of the country's greatest college sports rivalries. The event stretches for four days and includes a fan fest, a parade, the Battle of the Bands, and, of course, the big game at the Superdome.
Thanksgiving Day Dining in the French Quarter or Nearby
Some of the city's best restaurants will be offering multi-course Thanksgiving dinners in three formats — prix fixe, a la carte, and buffet. New Orleans celebrates food on any given day, but these holiday menus take it to another level, at the same time paying homage to the Southern culinary traditions.
The Louisiana spin on the traditional holiday bird is typically done three ways: deep-fried; smoked; and crawfish-style boiled with onions, garlic, potatoes, and crawfish boil spice. Then there's the turducken, a New Orleans jazzed-up invention of a chicken inside of a duck inside of a turkey. Some traditional Louisiana recipes that make it into the chefs' kitchens on Thanksgiving also include cornbread, oyster and Cajun dirty rice dressings, and pecan pie.
As it gets closer to Thanksgiving, check out what's on the menu in some local restaurants on Thanksgiving Day. Restaurants participating in the past included such notables as Arnaud's, Brennan's, Muriel's Jackson Square, and others. The restaurants typically post their special menus on their websites. This could be your best home away from home experience. Plus, someone else will be doing all the cooking!
Coming to New Orleans for Thanksgiving? Take advantage of the French Market Inn specials, group rates, and best-rate guarantee for greater savings to spend on New Orleans famous French Quarter cuisine and enjoying everything this magnificent city has to offer. Reserve your room today!