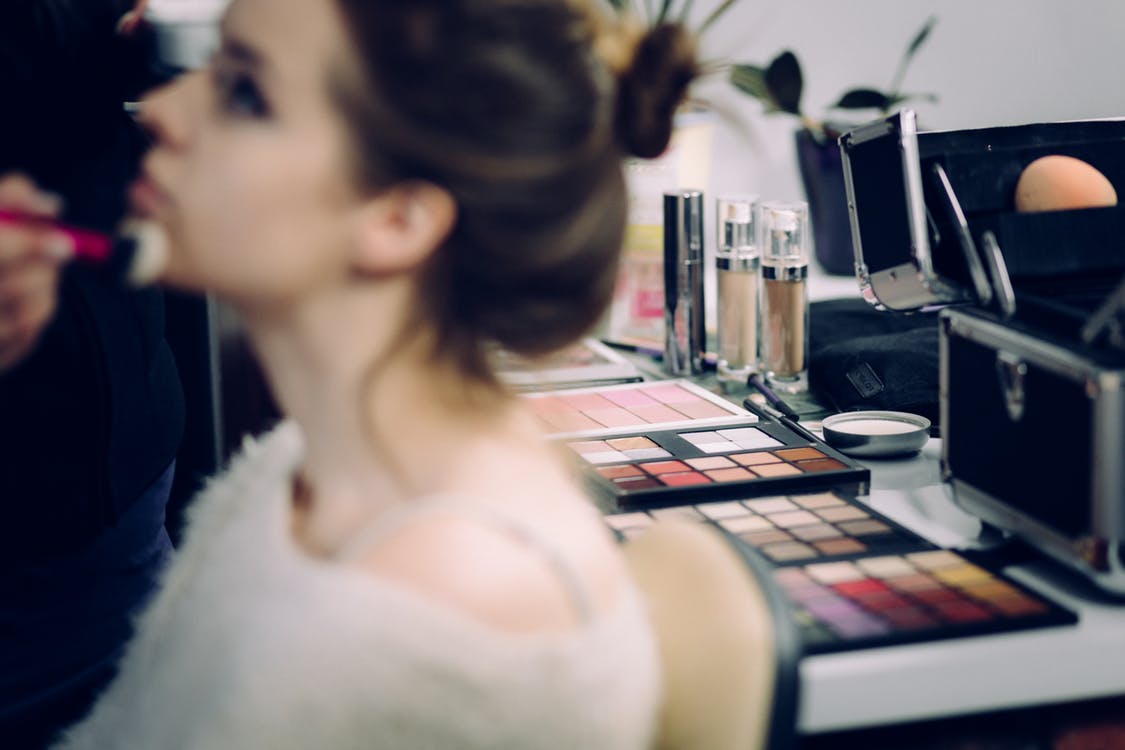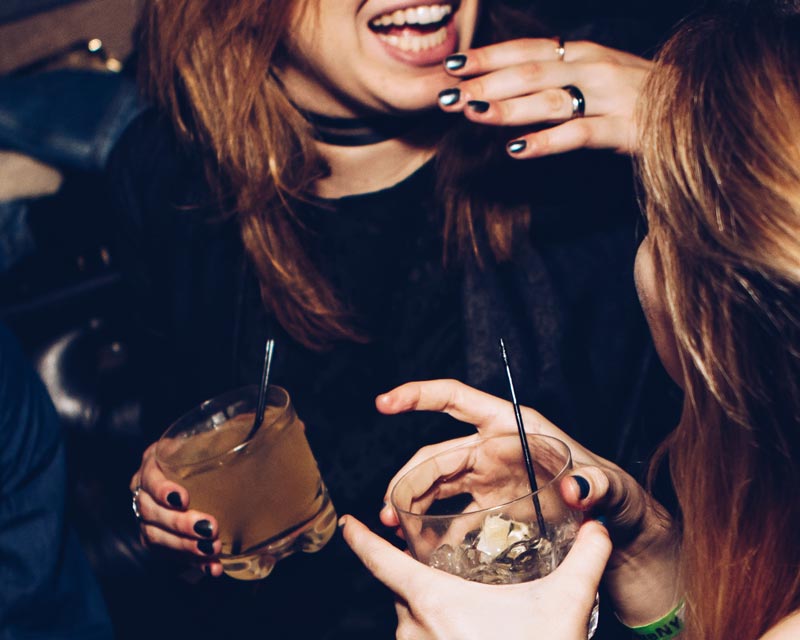 If you're in town traveling with the women you love, the French Quarter makes for a great setting. It's packed with interesting boutiques and great bars and restaurants, and easy to explore on foot. Many establishments that are open late are within walking distance from the hotel, and most other areas of the city are only a short car or streetcar ride away. Here are some of our French Quarter picks you can hit on your girl trip to New Orleans.
Morning
Start the day at PJ's Coffee, conveniently located inside the hotel on Decatur St. You can sip on the hotel's balcony, enjoying the view of the street and the Mississippi River, or grab a hot, iced, or frozen coffee beverage and a treat before heading out. The coffeeshop opens at 6 a.m. and has free wifi.
Want to cross beignets off your food bucket list? The always-open Cafe Du Monde (800 Decatur St.) is nearby, at the historic French Market (1100 N. Peters St.), where it's been since 1862. Pair your sugar-dusted slices of heaven with a cup of cafe au lait, and call it breakfast. Want to linger over your croissant? Another classic gem, the French-style patisserie Croissant D'Or (617 Ursulines Ave), is a short walk away.
Next, why not explore the French Market and the Riverfront? The market has been around for over three centuries and now packs a massive flea market and food court, both good places to shop for souvenirs and gifts to take home. And the Riverfront offers a great view of the Mississippi River and a leisurely stroll among public art and to the lively soundtrack of the boats going by.
Next, stroll to Jackson Square to explore St. Louis Cathedral, catch a brass band, and have your fortune told. The fortune tellers set up shop right outside the cathedral, at any time of day or night, and can divine your future with tarot cards, bones, and runes.
Afternoon
Ready for lunch? There are many options, of course, but we won't steer you wrong with the prix fixe lunch specials with bottomless mimosas at Antoine's Restaurant (713 St. Louis St.).
Do you have any foodies in your group? Chef Susan Spicer's flagship Bayona Restaurant (430 Dauphine St.), housed in a 200-year-old Creole cottage with a lovely courtyard, is always cooking up something impressive with seasonal ingredients.
Many French Quarter-centered girl trips make a pitstop at Spa Atlantis (536 Bienville St.). Whether you indulge yourselves with a full-glam package or a quick massage, it's a great way to relax and recharge before you resume exploring the Quarter.
Ready for some power shopping? Quirky and affordable boutiques like Hemline (609 Chartres St.) dot Chartres Street between Canal Street and Jackson Square. Shop the original vintage-inspired designs that flatter every body size and shape at Trashy Diva (537 Royal St.). Another must-stop is Fifi Mahony's (934 Royal St.), where you can try wigs in every style and color and glitz up with makeup and accessories.
New Orleans takes happy hour to a new level, so, from the Old World landmarks to watering holes, you have tons of options. To sip in style, try Hermes Bar at Antoine's (725 St. Louis St.). Mardi Gras memorabilia is displayed in glass cases, and the house's original Oysters Rockefeller is a must. If you go to French 75 (813 Bienville), order the namesake drink, of course. The go-to for Pimm's Cup is the historic Napoleon House (500 Chartres St.), which has featured this signature drink for decades.
We also recommend The Bombay Club (830 Conti St.), tucked away in a carriage house at the Prince Conti Hotel. It has the most extensive martini menu in town, live music, and an interesting bar menu.
Are you celebrating something on your trip to New Orleans? This calls for champagne! Effervescence (1036 N. Rampart St.) is the go-to then as the only champagne bar in the French Quarter, and The Roost Bar at Brennan's Restaurant (417 Royal St.) has one of the best champagne happy hours around.
Evening
There is not enough room to even start discussing all of the numerous dining options that await around every corner in the French Quarter. Depending on your budget and culinary preferences, you shouldn't have any trouble finding a perfect spot for your group. Ask our concierge for recommendations, too. And, of course, if it's a popular and/or high-end restaurant, we advise making a reservation in advance.
We know, it can be tacky and loud, but Bourbon Street can be a lot of rambunctious fun with its giant drinks, karaoke pitstops, people-watching, and non-stop action. So, give it a try at least for a few blocks.
For live music, head across Esplanade Avenue to the music corridor of Frenchmen Street in Faubourg Marigny. There will be music pouring out of every bar and on street corners, and the fun goes on well into the night. Our favorites include the Blue Nile (532 Frenchmen St.), The Spotted Cat Music Club (623 Frenchmen St.), and d.b.a. (618 Frenchmen St.).
Not ready to call it a night? Hit the dance floor at Santos (1135 Decatur St.), which is open till 5 a.m.
There you have it, and this is just a starting point. Happy exploring!
Are you in town for a bachelorette party? Book your stay at our beautiful French Market Inn! Our historic hotel is located in the heart of the New Orleans French Quarter, close to a multitude of popular New Orleans bars, restaurants and landmarks.