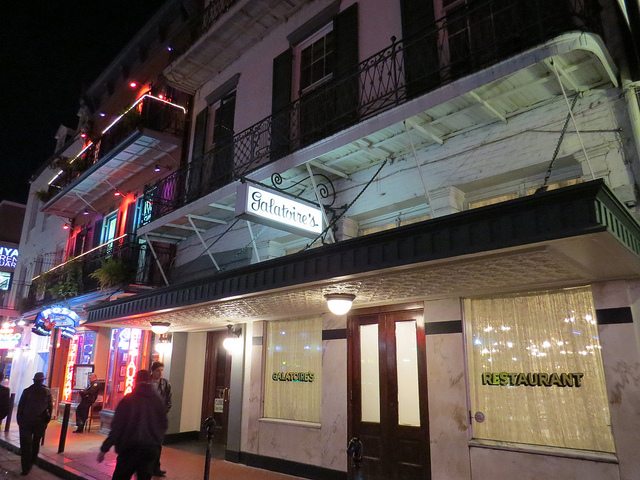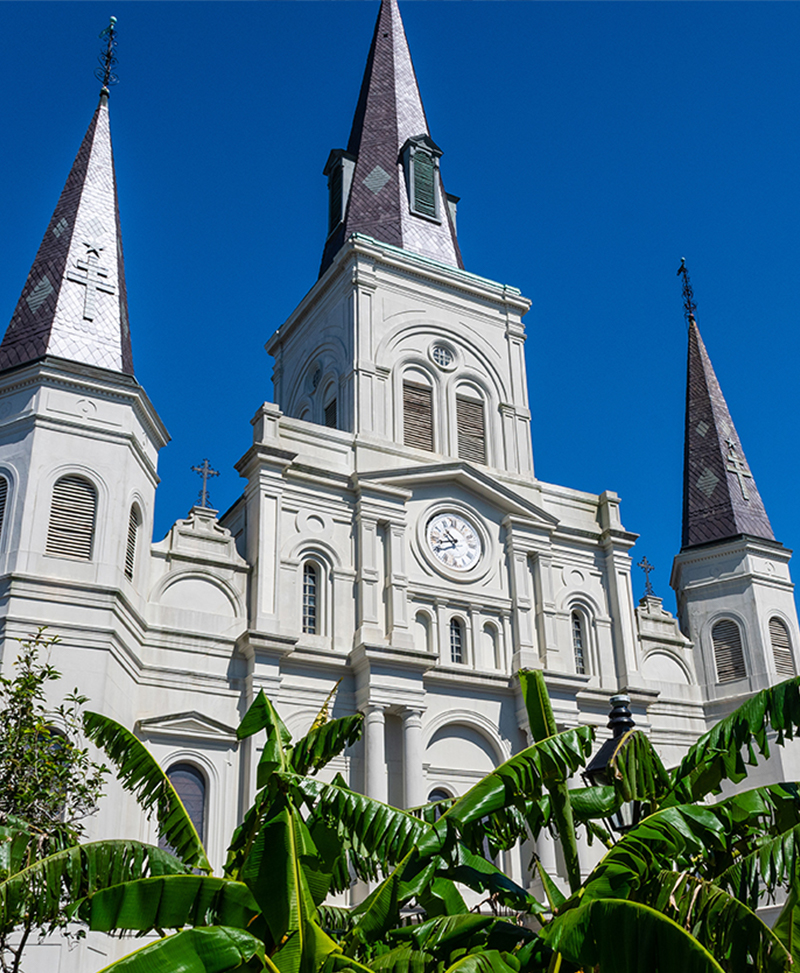 New York is not the only City That Never Sleeps, which is especially evident if you've ever strolled the French Quarter in the wee hours. And the bars aren't the only establishments that stay open 24 hours, so it's pretty easy to lose yourself in a round-the-clock itinerary. Here are just a few suggestions.
Morning
Can't sleep? Stroll to the Riverfront on the Mississippi River to catch the sunrise and watch the boats go by. Steamboats straight out of a Mark Twain novel idle on the water, and public art dots the promenade. If you feel like a longer walk or going for a run or a bike ride, head to Crescent Park, a 20-acre, 1.4-mile urban space nearby, with bike lanes and a dog run.
Next, grab a quick breakfast at the French Quarter Inn's PJ's Coffee shop, or savor it at any number of the French Quarter coffee shops and patisseries. We always recommend one of our favorites, Croissant d'Or.
Are you all fueled up? We hope you're wearing comfortable shoes and ready to do some sightseeing!
There are numerous options, from free walking tours with one of the park rangers at the French Quarter Visitor Center to culinary tours and everything in between. Do you feel like squeezing in some exercise while you learn about the history of the French Quarter? Consider doing some sightseeing on the bike.
Not into organized tours? Just take a stroll through Jackson Square and explore the St. Louis Cathedral, or admire the wrought-iron balconies while walking down Royal Street (and do some window-shopping as it packs many unique antique and vintage stores). Just walking around in this historic neighborhood is a history lesson in itself.
Afternoon
Are you hungry yet? Lunch at Galatoire's  is a time-honored tradition in Crescent City. Many generations of New Orleanians packed its tiled dining room for some boisterous merriment, and you're in for a treat. (Just make sure to follow the dress code.)
Not into fine dining? No problem. It's easy to eat well in the French Quarter on a budget, and we also hope you take advantage of the abundance of spots that serve excellent seafood nearby.
After lunch, why not go shopping? There are two malls nearby, one outlet and another upscale, plus Jax Brewery with several stories worth of shops, and Chartres Street with all its boutiques and local gift shops. You can get all the souvenirs and gifts (edible and otherwise) to take home at the French Market or along the bustling Decatur Street.
Not in the mood for shopping? Hit a casino right across Canal Street from the Quarter, or one of the many museums within walking distance from the hotel. Both the Audubon Aquarium of the Americas and the Insectarium are close by, and are a fun way to spend an afternoon.
Evening
Time for happy hour! The Bombay Club has a really good one, with many types of martinis and other classics, and a tasty bar menu. For dinner options, we don't even know where to begin as there's a myriad of options. For ideas, check out this dining guide, but, really, the world is your oyster when it comes to eating in the French Quarter. From the Creole grand dames to the James Beard luminaries to the cheap eats on the go, you're in the right place.
Night
Want to cross Bourbon Street off your list? Don't forget to grab a hurricane from Pat O'Brien's while you do. As you make your way down Bourbon toward Esplanade Avenue, check out the historic Lafitte's Blacksmith Shop. It's the longest operating bar in America, and privateer Jean Lafitte was said to once have held court there.
How about some live music next? As you continue across Esplanade, you're leaving the French Quarter and entering Faubourg Marigny, so keep going till you hit Frenchmen Street. Even if you don't enter any bars or clubs there, we guarantee there will be decent music even just on the street corners (a brass band here, Dixieland there), but you should really check out what's playing at the Blue Nile or Spotted Cat or the d.b.a.
Depending on how much energy you have left, you can hit the dance floor at Santos, which is open till 5 a.m., or have some beignets at Cafe du Monde (open 24/7). By then, you've truly had an epic 24 hours in the French Quarter and nearby!
Book a stay at our historic French Quarter boutique hotel, right in the epicenter of all of the action!